At MDE Semiconductor, Inc., we've been keeping our finger on the pulse of digital transformation on a global scale. As a manufacturer of TVS Diodes that keep complex electronic circuits running seamlessly, we are closely watching the trends of digital transformation in the Aerospace & Defense industry to ensure our products will meet and surpass demands as they evolve.
Most recently, we've been watching how the COVID-19 pandemic has impacted the aerospace industry, and today we're taking the time to share our research into how A&D is accelerating their digital transformation as a result.
At the end of last year, the Boston Consulting Group (BCG) revealed the results of their annual survey of worldwide A&D organizations. Their Digital Acceleration Index of OEMs, suppliers, and maintenance, repair, and overhaul (MRO) providers demonstrated that the impact of COVID-19 will have far-reaching affects for years to come.
" The results from this year's survey of more than 150 executives show that organizations that made digital investments before the crisis—particularly in the supply chain—generated clear value."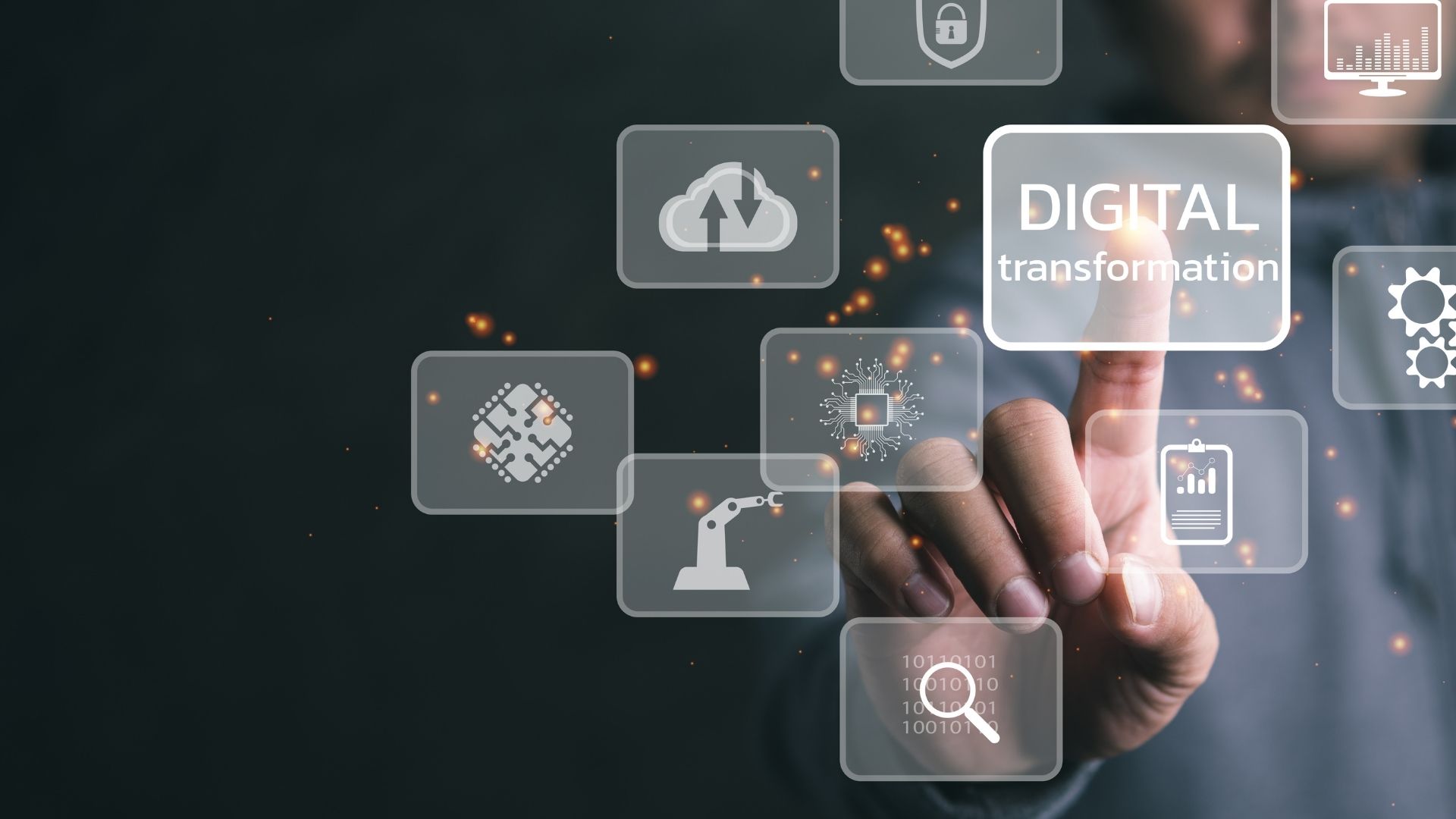 Aerospace companies are duty-bound to design and create exceptional products that'll stand the test of time. And now, the future of production and service will rely heavily on teams within the industry to get creative with technology-driven innovations and automating tasks through digital transformation and enterprise. Innovation hinges heavily on digitalization to deliver competitive solutions while meeting tighter deadlines as well as higher risks.
This means strengthening capacities in the technologies of the future. Some of the areas in which A&D has already begun making great gains include:
Cloud computing & tools supporting remote work
Cybersecurity
Advanced robotics
Artificial Intelligence
Big data
Realtime Monitoring Applications
Augmented reality and Vision
Integrated Supply Chain
Additive Manufacture and Design
Digital Twin
Integrated Verification Management
"The truth is that digital transformation is required for the aerospace and defense industry to deliver applications that meet rising demands and higher expectations for the next generation."
These concepts are the launch pad of this digital future. The defense industry can leverage the new technologies and best practices in other industries to rapidly create new platforms and ensure they can easily bounce back in operations.
What are the Driving Forces Behind Digital Transformation?
There are many key drivers putting pressure on aerospace and defense industries to embrace creativity and innovation in a digital era.  Some of these drivers reflect changing social and economic trends, as well as an overall emphasis on environmental impact and efficiency.
Some of such developments include:
An overall lower demand for aircraft. COVID-19 alone is responsible for a tremendous hit to the aerospace industry. Travel restrictions and hygiene and health challenges drastically cut the number of commercial passengers in 2020 – and the trend won't bounce back anytime soon. Plus, with the improvement of digital communication bridging geographical gaps between colleagues and families, the need to travel for in-person meetings and gatherings is demonstrably lower than ever before.
Intense global competition. Global competition is always on the rise. With global competition for new projects, companies must showcase their ability to work on a global scale, adapt to cross-platform communication applications, and work efficiently within a global supply chain. Adequate communication and cooperation among global organizations are needed to achieve success.
Heightened pressure for electrical functionality to support efficiency. Electrification contributes to the decarbonization of the A&D industry, along with higher performance and more dependable systems. These have changed the tools required to build an aircraft. Electrical functionality is replacing manual systems such as mechanical, hydraulic, and pneumatic systems.
Add in fuel shortages in some parts of the world, concern for environmental preservation, and post-pandemic economic challenges, and there is more demand than ever for lighter, cleaner aircraft to satisfy our wanderlust in the most efficient way possible.
Last month, we discussed the Boeing 787 Dreamliners innovations in this regard. Read more in our article, " MDE Semiconductor, Inc. TVS Diodes Provide Protection to Boeing 787 Dreamliner's Unique Electro-thermal Wing De-icing System"
Old methods have become obsolete. The aerospace and defense industry is dynamically changing to accommodate and introduce new products in the market. All the while, engineers are striving to meet the increasing technical objectives and cost implications. Many traditional methods have therefore become obsolete in today's technology.
High investment costs amid fluctuating budgets
The commercial area of the industry is witnessing a disconnect from supply-centric to demand-powered production.
Digital Disruption is an Expectation of the Digital Future
Digital transformation happens very fast with its attendant huge opportunities. Thus, companies are making it a point to regulate the limiting power of digital technologies. This entails both designing new digital architectures and also collaborating with academic researchers and new businesses to create new business models.
For instance, in air traffic management, flight delays and cancellations brought about by unstable weather conditions can lead to losses in revenue. However, these problems can be resolved by building a flexible new ecosystem that operates on a resilient data platform.
Unfortunately, the steps to digital transformation are disruptive and pose great threats to the defense industry. However, any company that acknowledges the changing landscape by embracing digitalization will reap great benefits, as demonstrated by BCG's recent survey.
How the Adoption of a Digital Transformation Strategy Will Help to Advance A&D to Meet the Future Challenges
Digital enterprise empowers multi-disciplinary avenues and integrates useful information from the outset of manufacturing the product to the last stage of activating complete discovery. A fully functional digital tread provides a rich insight into products and manufacturing processes, leading to lower risk and rapid implementation.
Let's look a bit closer at some of the ways aerospace and defense are adapting new digital technologies:
Advanced Robotics
Robotic technologies are booming, helping to ease the pressure of massive staffing shortages in healthcare, production, and supply chains. Mobile collaborative robotics solutions are alleviating resource. Flexible production technologies have proven successful at increasing the production of goods in scarce supply, while mobile robotics is being used to relieve strain within hospitals, warehouses, manufacturing, and the logistics sector. ( Read more in "Complex Circuitry Challenges of Mobile Robots Aiding During Pandemic, and the new SMD TVS Diodes from MDE SEmiconductor, Inc.")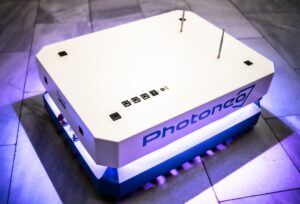 Big Data
Big data simply refers to large volumes of data. A good example is a website like Facebook that collect huge volumes of data from millions of users daily, while presenting massive amounts of content by the hour.  As it applies to aerospace, consider that amount of data generated in a single flight: as much as 10+ terabytes of data in just 30 minutes.
The aerospace industry is expanding its use of big data to analyze and evolve current technologies. Analytics boost efficiency in the supply chain, while connecting Original Equipment Manufacturers (OEMs) to further optimize the supply chain in the market. OEMs make further use of data analytics in order to perform predictive maintenance, track performance, optimize processes and more.
Artificial Intelligence
In the defense sector where the stakes are high, the application of AI is also rapidly growing with implications on national security. Advanced nations around the world are working intensely to develop innovative AI applications for a variety of functions. The rise in AI R&D has been made possible by three key enablers, namely availability of sources of big data, improvements in machine learning capabilities, and advancements in computer processing power.
The Department of Defense, understanding the need to strengthen US competitiveness has established several initiatives including the Joint Artificial Intelligence Center (JAIC). The objective is to coordinate efforts across various units (e.g., DARPA, IARPA) in over 600 active AI projects.
Read more in "The Rise and Rise of Artificial Intelligence in Military Applications. TVS Diodes Offer Protection and High Performance to Mission Critical Hardware "
Additive Manufacture and Design
Additive manufacturing is one of the most critical transformations associated with the future of production. It revolutionizes how companies develop parts and rapidly transform the design processes of these parts and assemblies. Additive manufacturing (AM) helps aerospace and defense companies to change the structure of everything for best performance at a lower cost. In essence, additive manufacturing solution enables seamless production process, incorporate design, manufacturing, and engineering, and removes the likelihood of data conversion.
Aerospace and defense companies face serious challenges as they adopt additive manufacturing such as resolving regulatory concerns and the need to transform their processes with a novel solution. However, additive engineering is exactly the concept that employs TVS Diodes to offer modern integrated circuits protection from electrostatic discharge (ESD) and augmented reality devices to access and input real-time data collected from a pool of data sources to optimize their job functions. Realizing this link between digital systems, companies can pave the way to the future of production by investing in fabrication and design technologies that'll increase the advantages of this discipline.
Providing multi-disciplinary simulation solutions using the digital twin technology, from development to operation and product delivery
Have you ever wondered how A&D teams address these multi-domain issues including power density, automated flight operations, verification and certification, electrical propulsion, software integration, etc.? The answer is just the digital twin! Digital twin entails virtually representing a physical product (an aircraft) which is used to record the changes made to the aircraft throughout its lifecycle, and predict future issues as well as model the effects of changes before they're produced. With digital twins, aircraft testing and verification can be fast-forwarded with ease.
Digital twins can monitor the performance of a unit in the field with digital accuracy and provide a reference model of how the product is designed, fabricated, and maintained. Over time, the digital twin gradually develops and can support an effective predictive maintenance timetable activated by artificial intelligence abilities, simulation, and huge information processing techniques.
Integrated Verification Management
Winning new businesses requires consistent program planning and execution. The current aerospace and defense teams are aiming at boosting their program planning and execution to lower and complete bids, as well as control costs and program schedules. The effect is that it will increase the chances of winning new bids. This will require a system approach by incorporating cost, technical requirements, and schedule in a complete program management system. The goal is for systems to easily be validated, tested, and optimized quickly at a cheaper rate.
Mapping Out the Strategy for Digitalization
Today, it is clear that digital innovation is a special opportunity to positively change the aerospace and defense industry by discovering new ways to collaborate daily and develop new businesses and streams of income. Digital transformation is seen as an opportunity to release the greatest creative potentials of an international technology leader to service both civil and defense clients around the globe.   And MDE Semiconductor, Inc. plans to be a major part of the acceleration of digital transformation by offering state-of-the-art circuit protection devices to meet the changing needs of a digital world.